Ford Repair and Service Costs
The cost depends on your car and the type of service. Here are estimates for a selection of Ford services.
| Car | Repair | Dealer estimate | Garage estimate | Michanic Price Est | Saving |
| --- | --- | --- | --- | --- | --- |
| 2013 Ford Fiesta 1.4i AMBIENTE 5Dr | Major Service | R 2 800 – R3 100 | R2 100 – R 2 800 | R 1 800 – R 2 000 | 29% |
| 2013 Ford Focus 1.6 Ti VCT AMBIENTE | Minor Service | R2 100 – R 2 400 | R1 600 – R 1 900 | R 1 300 – R 1 500 | 38% |
| 2016 Ford Kuga 1.5 EcoBoost AMBIENTE | Front Brake Pads Replacement | R1 900 – R 2 200 | R1 500 – R 1 800 | R1 100 – R 1 300 | 40% |
Fast and easy Ford services at your home or office.
Our mobile mechanics will service your Ford at your home or office.
Michanic's highly skilled and qualified mechanics will come to your home or office with all the parts needed to perform the required service.  By servicing your car, you will ensure a longer life span for your car and save from future expensive repairs which could have been avoided.
When you service your car with Michanic, you get a free 21 point check as well as a 6000km / 6 month warranty on the workmanship. Keeping your car on the road has never been this easy.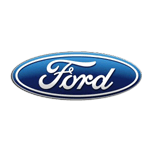 28 Ford Mechanics and Growing
This Is What Our Customers Say
"Excellent service from Michanic."
"Truly a caring and professional service."
"Their service was friendly, caring and professional."
Frequently Asked Questions on Car Service
Are there any extra/added charges apart from the quoted price for my Ford service?
There will be absolutely no additional charges.. When you book Ford car service, you only pay for the service you selected. No last minute surprises, no hidden costs.
How much time does it take for my Ford car service?
The service time for your Ford depends whether it is a minor service or a major service. A minor service takes 45 to 1 hour whereas, a major service takes at least 1 and a half hours with our mobile mechanics.
What if I face any issue after the service of my Ford?
At Michanic, we are all for a great customer experience. When you book with us, you get 6 months/6000 km's unconditional warranty on your Ford car service. On top of that, our customer support will tend to your issue with the highest priority.
Do you use genuine Ford filters for my Ford car service?
We aim to reduce your costs by using OES filters approved by Ford and high-quality consumables. In some cases we use genuine OEM filters for your Ford car service.
My Ford is having starting problems? Do you provide onsite diagnostics?
Yes, we provide onsite plug-in diagnostics. Our mechanic are highly skilled in troubleshooting. this means that after the diagnostics, you will know what the next steps will be to get your car starting again.